Future Legends Spring League is designed to help players in grades K-3rd develop their soccer skills in a fun and inclusive atmosphere! All players will learn deceptive dribbling and finishing skills, while also developing their creativity, bravery, and self-confidence that they can use both on and off the field. 
Spring League consists of one observation day, six game days, and seven weeks of practice. Players have the option of attending one or two practices per week, based on the needs of each family's schedule. 
Observation Day: The first day of league is designed for players to get to know the coaches and for the coaches to get to know the players and their abilities. This is NOT a try out. After observation day our coaches will place players on evenly distributed teams and with the coach that they feel will work best based on their personality. 
Practice Days: Players have the opportunity to attend one or two practices per week. These are selected after registration. Practices are one hour long and will introduce players to various skills and techniques. During practice players will have the opportunity to play with other players and coaches to help advance their skills and self-confidence.
Game Days: There will be one game day per week on Sundays for 1.5 hours. The first 20-30 minutes will be a team warm up and review of the skills learned that week. This will be followed by a 50-55 minute game against another team. Games are designed to give players as many opporutnities as possible to practice their skills on the field. There are not out of bounds and the play is continual.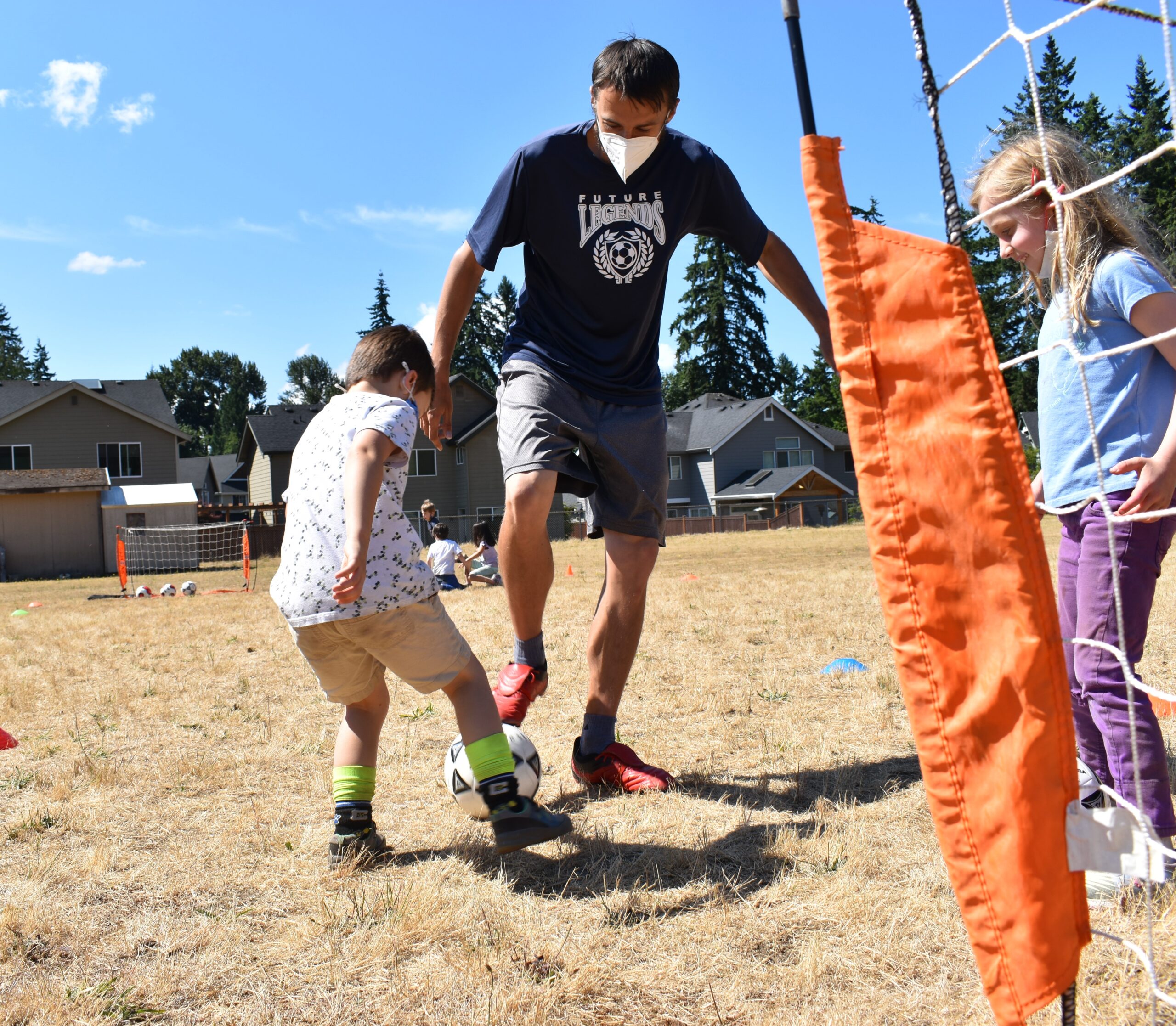 Fall League 2022 Dates & Times
Game Days: Sundays at Richmond Highlands Park in Shoreline - September 18th - October 30th
K/1st: 1:00p-2:30p
2nd/3rd: 2:30p-4:00p
Practice Days: players can attend 1-2 sessions per week
Tuesdays at Sandel Park: 5:00p-6:00p
Wednesdays at Sandel Park: 5:00p-6:00p
Thursdays at Richmond Highlands Park: 5:00p-6:00p
Season Cost: $249 (includes coaching, jersey, & end of year medal)
Future Legends Lite Leagues
Future Legends Lite Leagues are designed to help players K-3rd develop their soccer skills with less weekly commitment. These leagues continue to educate players on deceptive dribbling and finishing skills, but only meet once per week. 
Each week player will be introduced to a different skill and will work with our coaches to learn and practice that skill through fun and engaging activities. This will be followed by a short 15-30 minute scrimmage were players can practice their newly aquired skills in a game like scenario.
Spring Lite League 2022 Dates & Times
Mountlake Terrace: Sundays, April 10th - May 15th at Ballinger Playfield
Ages 7-10 years: 2:15pm - 3:00pm
Ages 5-6 years: 3:15pm-4:00pm
Seattle-Greenwood: Sundays, April 24th - June 12th (Skip May 29th) at Sandel Park
Grades 1st/2nd: 11am - 12pm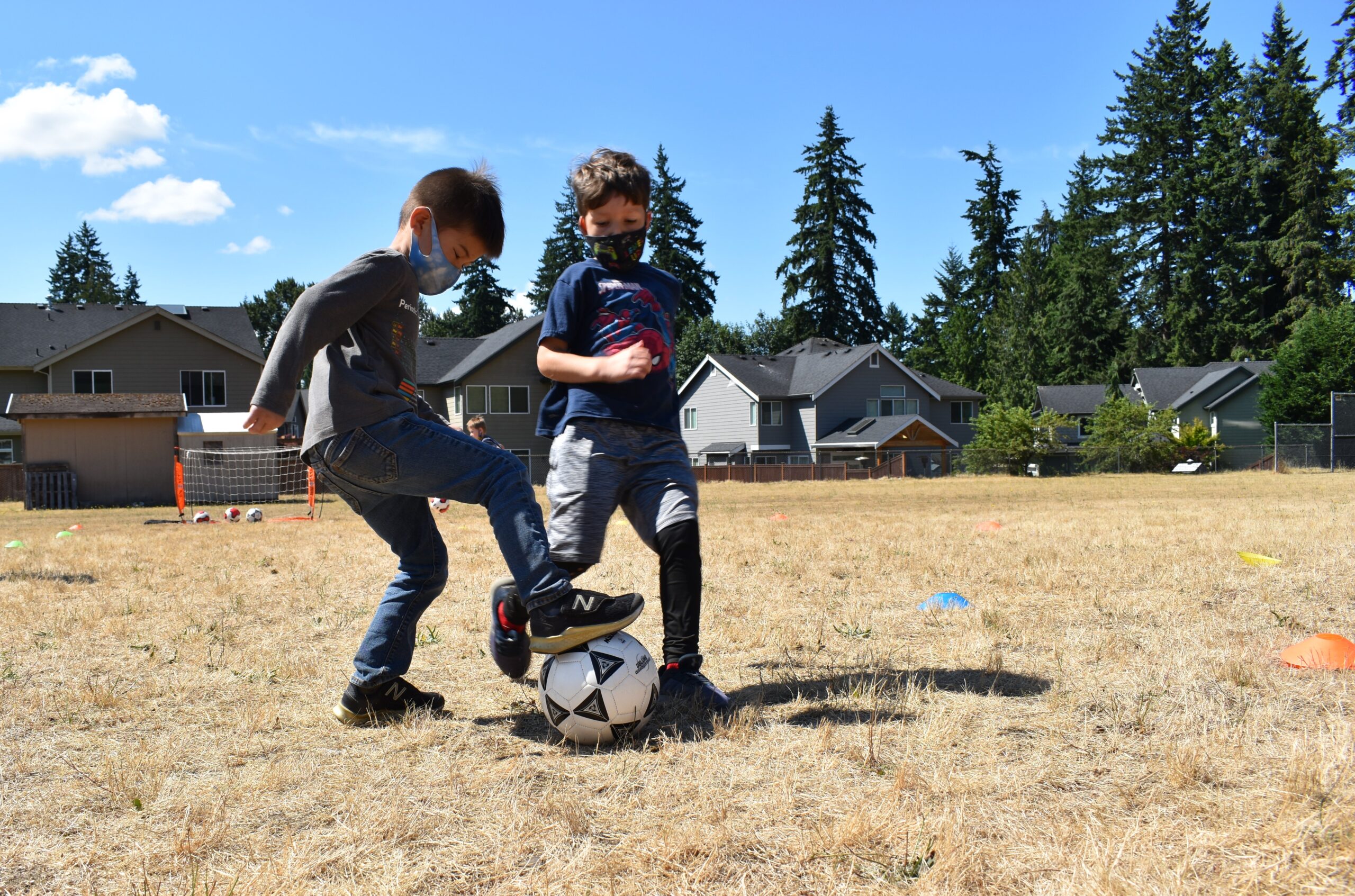 All state and county COVID-19 guidelines wll be followed and adjustments may be made through the season based on new or updated guidelines.  All players and spectators over the age of 2 must wear a mask. Each child is only allowed one spectator and they must abide by social distancing guidelines. All coaches will wear masks, and all participnts and coaches will complete a temperature check and health questionnaire prior to playing each day.